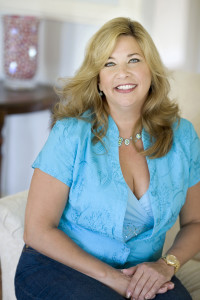 "The opportunities have never been greater to be a self-made millionaire as today. But you have to start … and see it through."
Cydney O'Sullivan, "The Millionaire Marketer" is co-founder of the Experts Success Network and Motivational Speakers International. She is a passion speaker helping others thrive in their fields by teaching fast result solutions to marketing and promotional success.
For most of her career, Cydney has been a business 'turn around' expert. In her years as a business, real estate, and stock market investor she has earned millions. Along with her meteoric success, she also made some costly mistakes and these experiences motivated her to become a caring educator to others.
Through her training programs and Motivations Magazine, Cydney has helped thousands of people fulfill their dreams of success and stability. She teaches and consults on business and marketing specifically for speakers and trainers and is motivated to help people grow their businesses on a results-measured basis. As a speaker, coach, and mentor, Cydney's sense of fun and her ability to simplify complex issues ensure that her events are always entertaining and informative.
Her programs at Experts Success Network show how a mix of traditional sales and marketing can work hand in hand with the latest technologies to create powerful systems that foster exponential returns.
Cydney has written several best-selling books on turning value and service into millions, including:
Social Marketing Superstars, Social Media Mystery to Mastery in 30 Days, How to Be Wealthy NOW! 108 Fast Cash Solutions, and Quantum Leap My Life, to name a few.
She also created several training programs including 'Rocket Your Sales', 'Millionaires Academy', 'Best Seller Success', 'Expert Success Summit' and 'Social Superstar Secrets'.
"Cydney is one of the most dynamic professionals I have met in my many years as a marketing and business professional."
Sharon Williams, Advance Australia Global, CEO Taurus Marketing
"Your energy and amazing achievements lifted me to dizzy heights – and your experiences, realism and humbleness grounded me, made me believe and has given me the guts to 'just do it! Watch this space!!"
Melissa Robson, Workshop Participant