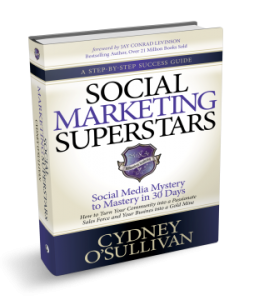 Buy On Amazon Now
Social Marketing Superstars, Social Media Mystery To Mastery in 30 Days
Social Marketing Superstars, Social Media Mystery To Mastery in 30 Days
Cydney O'Sullivan has spent the last decade working with business owners grappling with the challenges of taking their business online. She knew there had to be a better way, and sought out the success stories.
Cydney interviews 30 forward thinking CEO's and entrepreneurs who have built large, profitable communities using the technologies and networks we've all been grappling with like Google, Facebook, LinkedIn, Twitter, Youtube, eCommerce and Loyalty Programs.
Learn how these seasoned entrepreneurs from around the world have adapted and applied technologies to become experts in their fields; many have created profits faster, more efficiently and more predictably than ever before in their businesses, as you answer these questions for your own business:
1) What IS Social Marketing?
2) Where does it fit in our business?
3) How do we protect our Brand and Intellectual Property?
4) How can we prepare our business for the future?
With their success, for most of these entrepreneurs comes the opportunity to share this wealth of knowledge and experience to create a positive impact with their influence.
This is the flame that fuels their entrepreneurial spirit beyond the quest for financial success alone.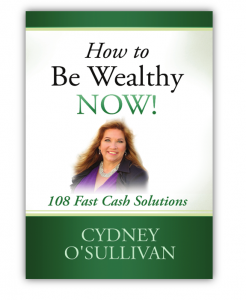 Buy Now on Amazon!
How To Be Wealthy NOW! 108 Fast Cash Solutions From Every Day Talents
How To Be Wealthy NOW! 108 Fast Cash Solutions From Every Day Talents
Need Cash Lightening Fast? This book is not get rich quick, it's get rich SMART and Forever! This book has over 100 suggestions to help you turn your life around and make tens of thousands more a year, simply by changing small things in your life or adding in a hobby business. In fact why not turn lots of your hobbies into cash cows? This book has advice from people in all walks of life, people who have been at rock bottom and found a way back up!