Cydney O'Sullivan, co-founder of the Experts Success Network and Motivational Speakers, is an entertaining speaker who helps others thrive in their fields by clearing their bottlenecks to marketing and promotional success.
"My heart is pounding in my chest with all the ideas and possibilities this training is opening up to me. I am SO excited because I am in the middle of transforming my way of thinking, having massive realizations of how this new world of the market exists." Camilla Thompson, Participant (Note: lots of testimonials and images on http://www.millionairesacademy.com/specialoffer/)
Cydney has been a business 'turn around' expert for over 30 years. As a business, real estate, and stock market investor she has earned millions, along with her meteoric success, she also made some costly mistakes and these experiences motivated her to create a leveraged business to support others, and the Experts Success Network was founded.
Through her training programs, Cydney has helped thousands of people fulfil their dreams of success. She trains and consults on marketing. As a speaker, coach, and mentor, Cydney's sense of fun and her ability to simplify complex issues ensure that her events are entertaining and informative.
Her Experts Success Network showcases and supports the leading speakers and trainers to show others how a mix of traditional sales and marketing can work hand in hand with the latest technologies to create powerful systems that foster exponential returns.
Cydney has written several best-selling books on turning value and service into millions, including Social Marketing Superstars, Social Media Mystery to Mastery in 30 Days, How to Be Wealthy NOW! 108 Fast Cash Solutions, Quantum Leap My Life, to name a few.
She is also the founder of several training programs including 'Rocket Your Sales™', 'Millionaires Academy™', 'Best Seller Success™', 'Expert Success Summit™' and 'Social Superstar Secrets'.
Speaking Topics
• MC or Event Chairperson
• The Four Pillars of Experts Success – Positioning, Packaging, Promotion and Processes
• The Experts Success Million Dollar Formula – How to Make a Million Dollars in Your Business With Workshops & Trainings
• How to Turn Your Expertise Into Best-Seller Success
• How to Build Your Business With Professional Speaking & Training
• Superstar Social Media Marketing Management & Strategy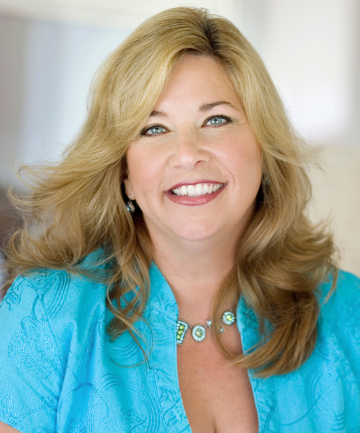 Cydney O'Sullivan
Business and Motivational Speaker, Author, Publisher